style="text-align: center;">
This post is brought to you by Bacon Chase. But all opinions are 100% mine.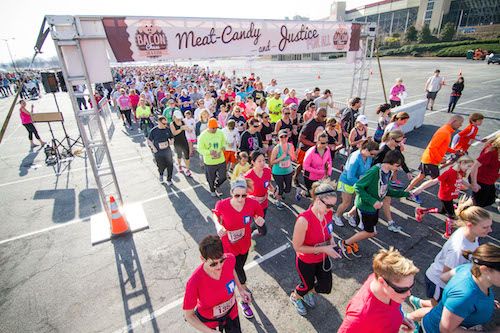 I have some
EXCITING
news to share! Next Sunday, June 7, I'll be partaking in the
Bacon Chase
: An Unlimited Bacon Race. I'm super excited because I've been itching to run an actual race for months now! This will be my first official 'race' so I'm super pumped about it! The Bacon Chase honors everyone's favorite food: bacon. Racers can rejoice along a 5K piggy pilgrimage or 0.05K blitz to the bacon while feasting on unlimited supplies of bacon (they had me at unlimited bacon!) The Bacon Chase will begin with a festival of bacon-themed activities and music! Seriously, who doesn't LOVE bacon (and a good festival)!?!

The Bacon Chase offers two different race course options: the 5K Piggy Pilgrimage (which involves a wild hog run along 3.1 miles of bacon bliss) & the 0.05K Blitz to Bacon (which includes hoofing it across 164 feet of pure piggy ecstasy.) I'll be participating in the 0.05K Blitz to Bacon because I'm honestly not all that prepared for a 5k race at the moment.
The Bacon Chase race is also a proud sponsor of the St. Jude Children's Research Hospital. Racers are encouraged to sign up to become a St. Jude Hero during the registration process and fundraise to help find the cure for children with life-threatening illnesses. Unlimited bacon and a good cause? Sounds perfect right? One registration bestows upon you: a 5K or 0.05K course, unlimited bacon at finish line, unlimited bacon bits along the course, one free Bloody Mary (for racers who are 21+), a signature Bacon Chase T-shirt, access to the festival area and a signature Bacon Chase bacon-scented "bib" bib!!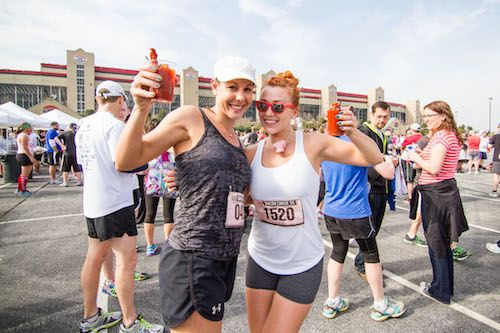 If your in the Chicago area and would like to race (and eat ENDLESS BACON), I encourage you to sign up for the
Chicago Bacon Chase
. Not in Chicago? Not a problem! The
Bacon Chase
is coming to Minneapolis, Detroit, Houston, Boston, DC, New York and many other cities SOON!!
Make sure to follow Simply Sinova on
Twitter
,
Facebook
&
Instagram
where I'm be live tweeting/updating throughout the entire Bacon Chase!